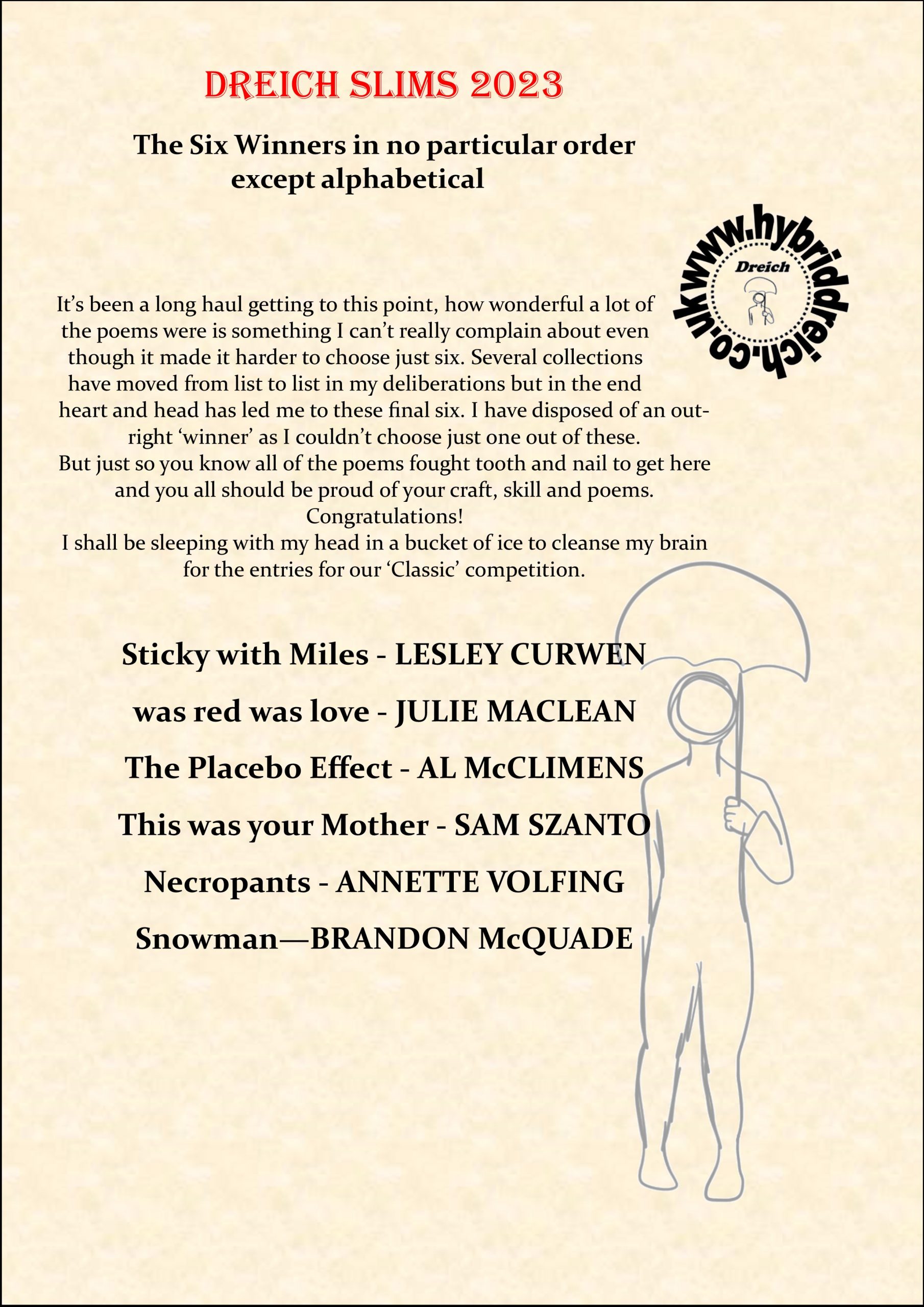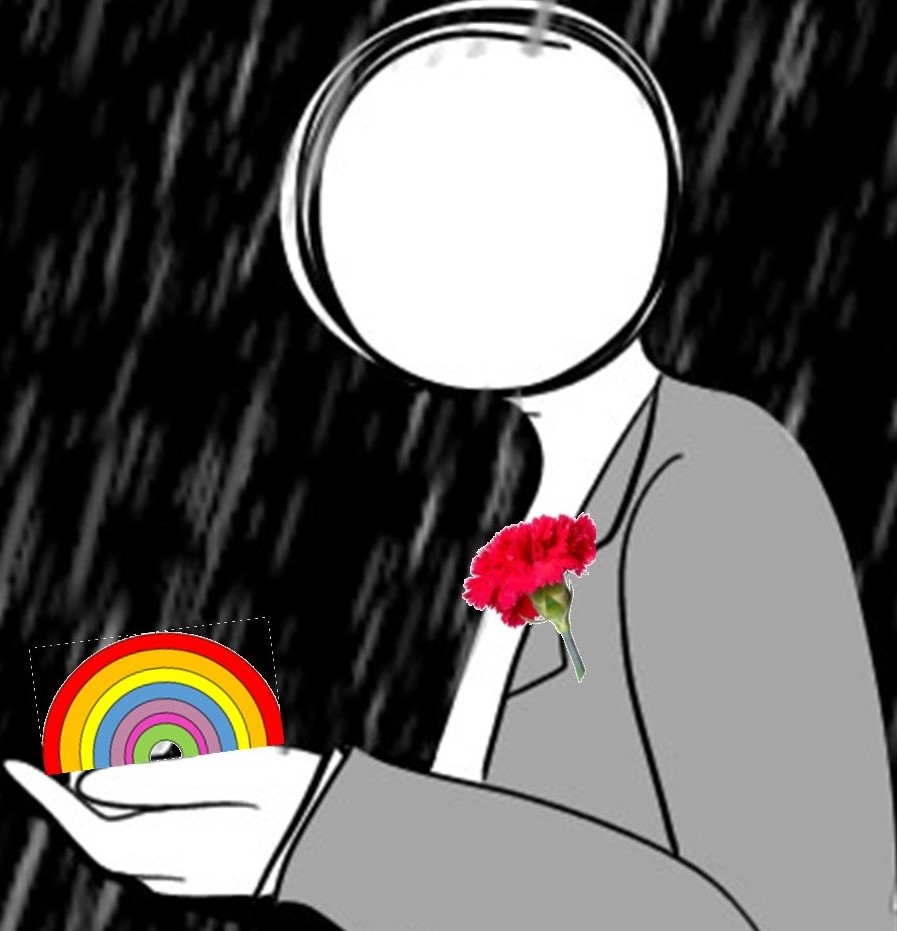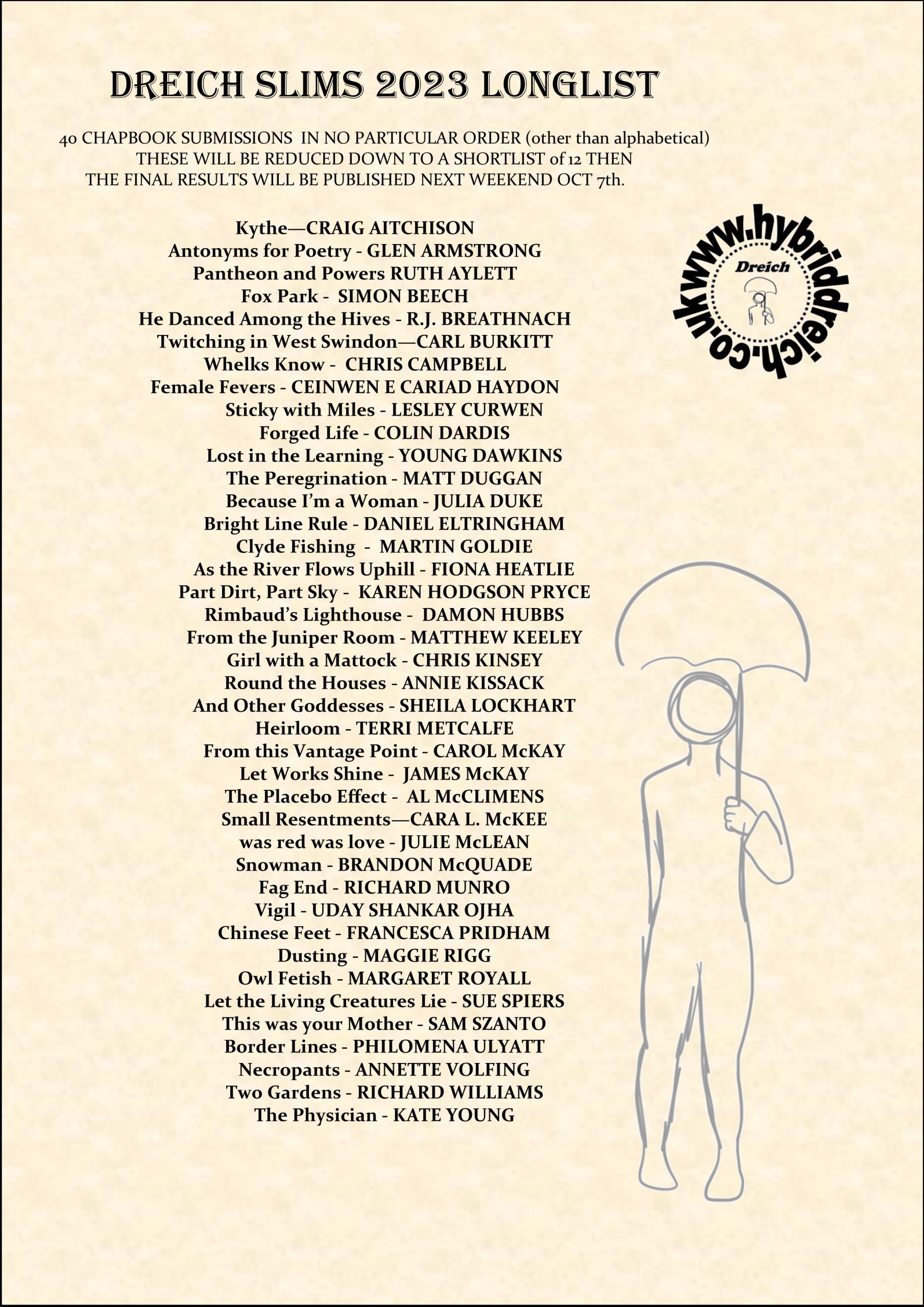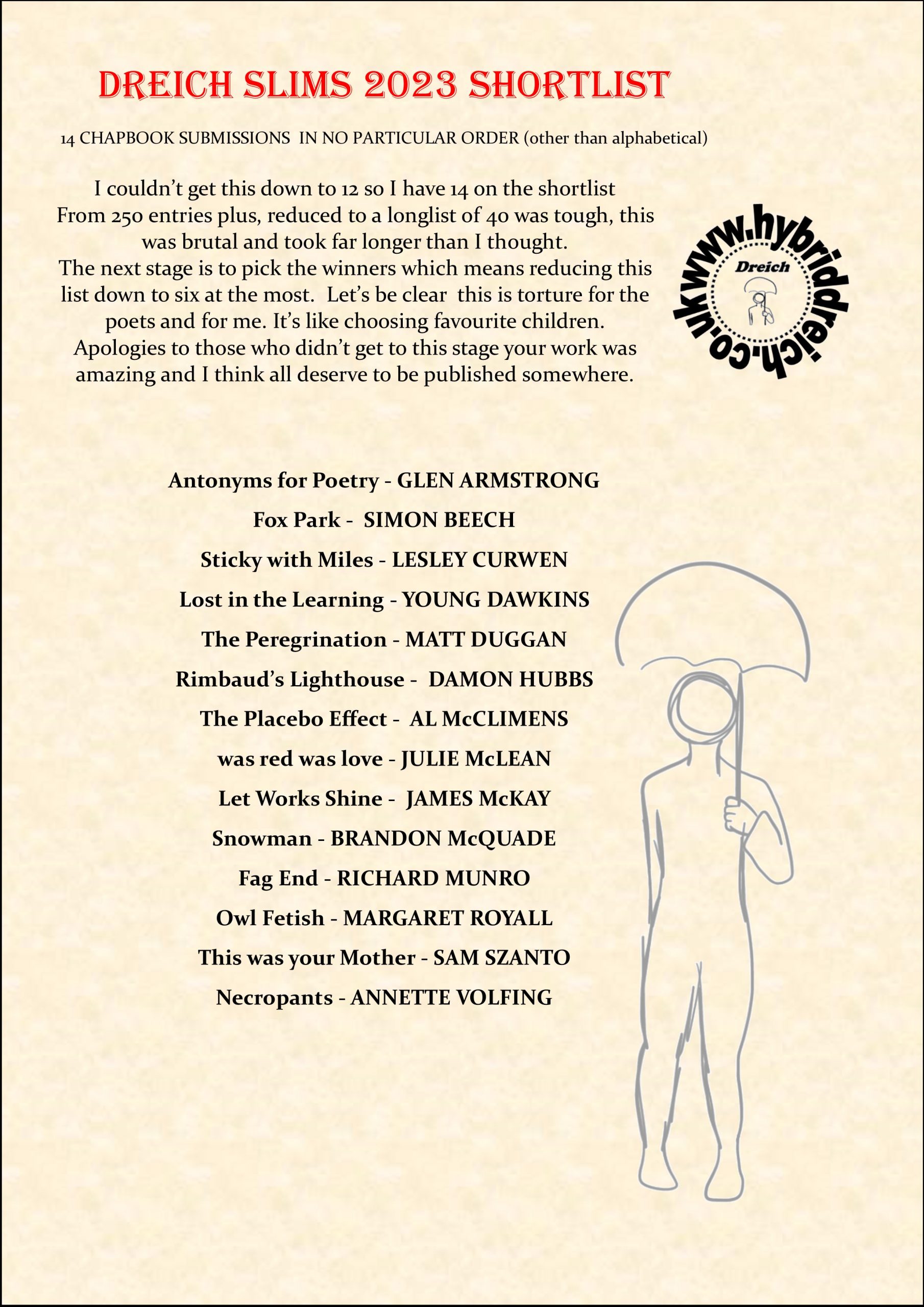 Out of the 250 plus entries for this I have chosen a longlist of 40 which I will paw over and re-read in the next few days and reduce to a Shortlist of 12 and finally to a winner and five commended. The quality of this years competition was extremely, I mean, extremely high and I wish I had the money and time to publish all 40 of these (but I don't). If you are not included on this list  please don't be disheartened as sometimes submissions were so close it came down to miniscule things. I could have easily picked a longlist of up to 70.  The next stage will be brutal as these 40 have all captured my head and heart in some way.  I'm sorry this was a bit late but at least it's still September (just).
Thanks to all the fine poets who entered this. Best wishes & stay well as always  Jack Caradoc
DREICH SLIMS 2023 WINNERS !