'Eastern Thistles'
Kevin McGowan
Kevin McGowan
is a writer based in Stirling, Scotland. He has been published in: Fiction on the Web, Literally Stories, Inklings Anthology (Stryvling Press), Peeking Cat Poetry, Eunoia Review, Bandit Fiction, Dreich, Plum Tree Tavern, Pendemic, Snakeskin, Runcible Spoon and Poetry Lab Shanghai. His short story, 'God's Shoulder', was awarded Stirling University's 2017 Research-Based Learning Prize.
He holds an MLitt in Creative Writing and volunteers
as Submissions Manager for Ringwood Publishing in Glasgow.
In Stirling we've long known of Kevin McGowan's literary talents, so it's a sincere pleasure more than any great suprise to know he has triumphed in the Dreich chapbook competition with a rich and absorbing collection. Here is a winningly understated poetry rooted in lucidity, dignity and profundity. Illuminated by forest moons and neon demons alike, these poems, so crisp, resonant and clear-eyed, are alive with the immediacy of awareness and the lastingness of subtlety.
Kevin MacNeil
Novelist, Poet, Screenwriter and Lecturer in Creative Writing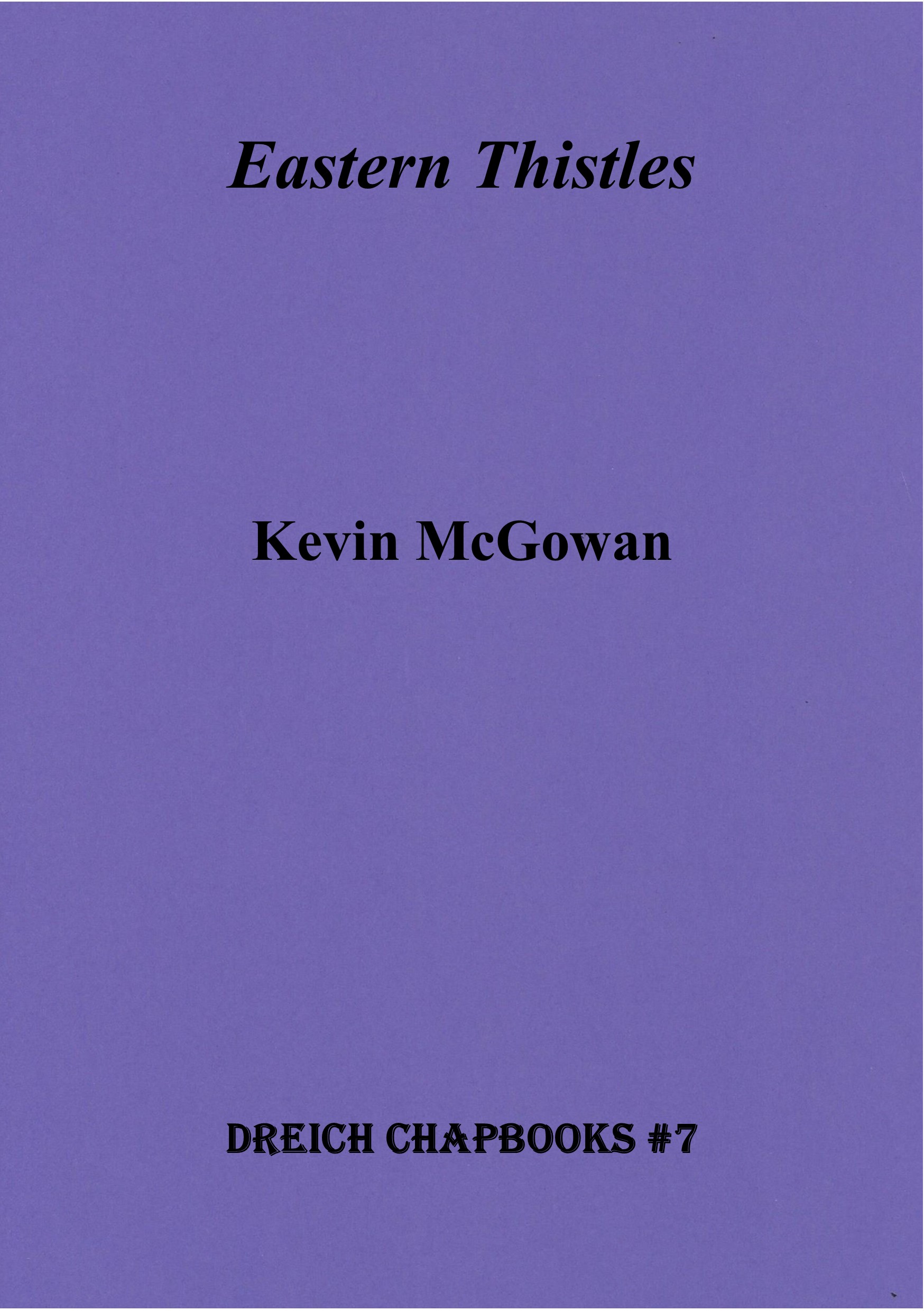 https://hybriddreich.co.uk/product/eastern-thistles-kevin-mcgowan/
Tony Hill reads 'Tank' from Dreich Chapbook #2 'Chet Baker in Belgium'