David Crystal was born in Prudhoe, Northumberland in 1963 and now lives and works in London. He has had two previous collections from Two Rivers Press. His latest collection Wrong Horse Home is available from Tall-lighthouse.
David Crystal, former editor of Dog, a hip underground zine that published cutting edge fiction and poetry in the early 90s. Crystal's work has been widely published and exhibited. He has read at major festivals across the UK and Europe, most recently, The Novi Sad
International Poetry Festival.
There's a surreal familiarity about much of his work; a familiarity that comes not just from the everyday world they depict but also from half-recollected folktales. Birds fly into and out of his poems, like Bede's sparrow through the mead-hall of life.
David Crystal has an eye for imagery and an ear for language
but no mind to imitate the art forms of dead white European males.
His irresistibly spontaneous imaginings make him a leading exponent
of a kind of performance poetry which lives on in print when the crowds  have rolled away.
                                                                                       – Sam Gardiner-SEAM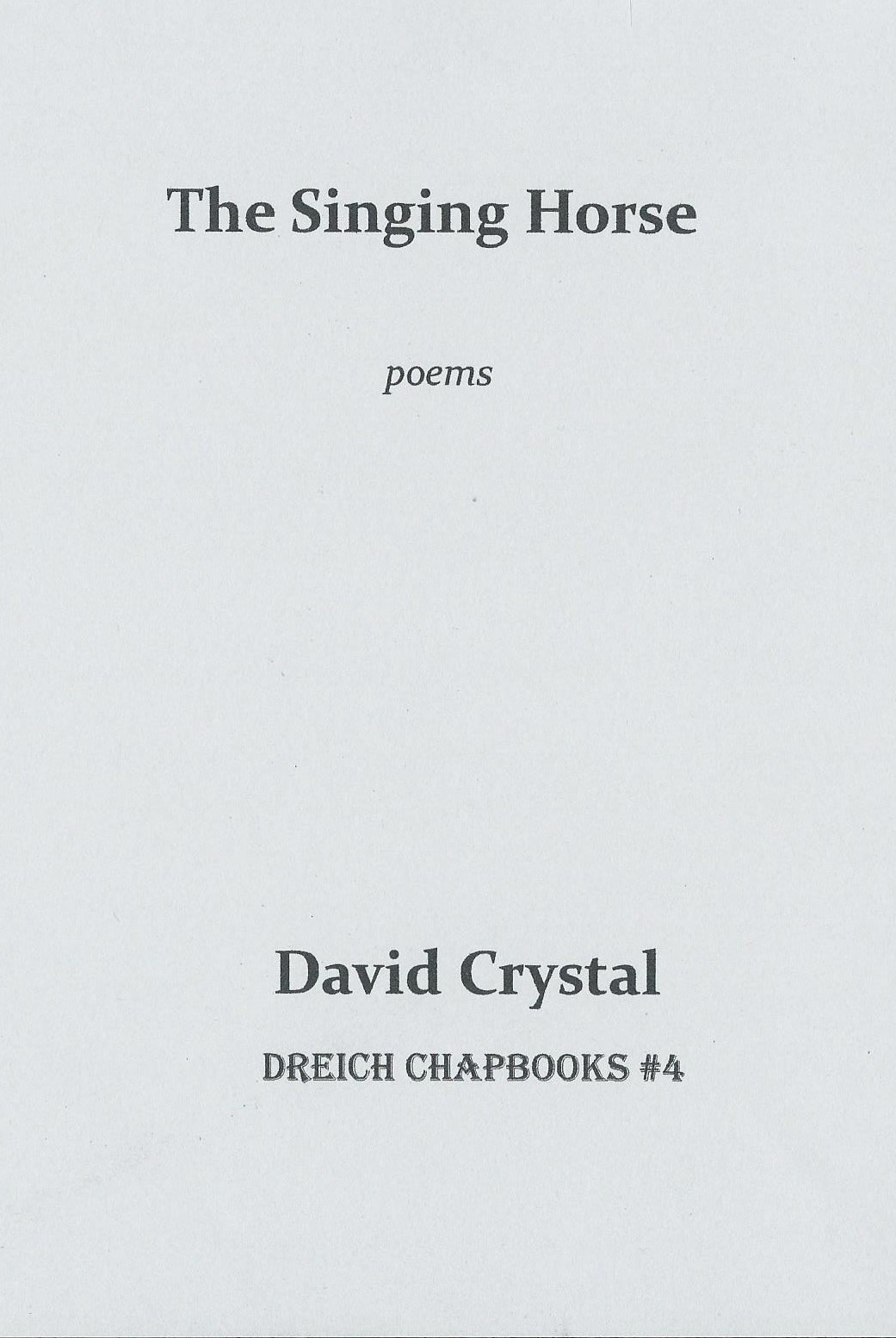 Tony Hill reads 'Tank' from Dreich Chapbook #2 'Chet Baker in Belgium'