Kathleen Kenny has been writing and sharing poems since reconnecting with education at the WEA in the late 80s. As well as several published collections she has seen work produced in various anthologies and many poetry magazines. She has two published novels: The Satellites of Jupiter and Arandora Star. She lives and works in the north east of England, where apart from focusing on her own writing she also runs creative
writing workshops for those who take similar delight in experimenting with words and exploring language.   
In considering questions of identity, its perceptions and constructions, Kathleen Kenny measures the present against the past.
There are rememberings and reappraisals. Visions of the future return from the past. There are disturbances, in family relationships,
in neighbourhoods, in nature.  In these poems present and past constantly overlap, sizing each other up, asking how current behaviours and beliefs measure beside those of our forebearers. We are invited to listen to the past, to learn and relearn; to crack the codes of societal division and
misunderstanding, to grapple with time's meaning and meaninglessness, to see how time and language both connect and separate us.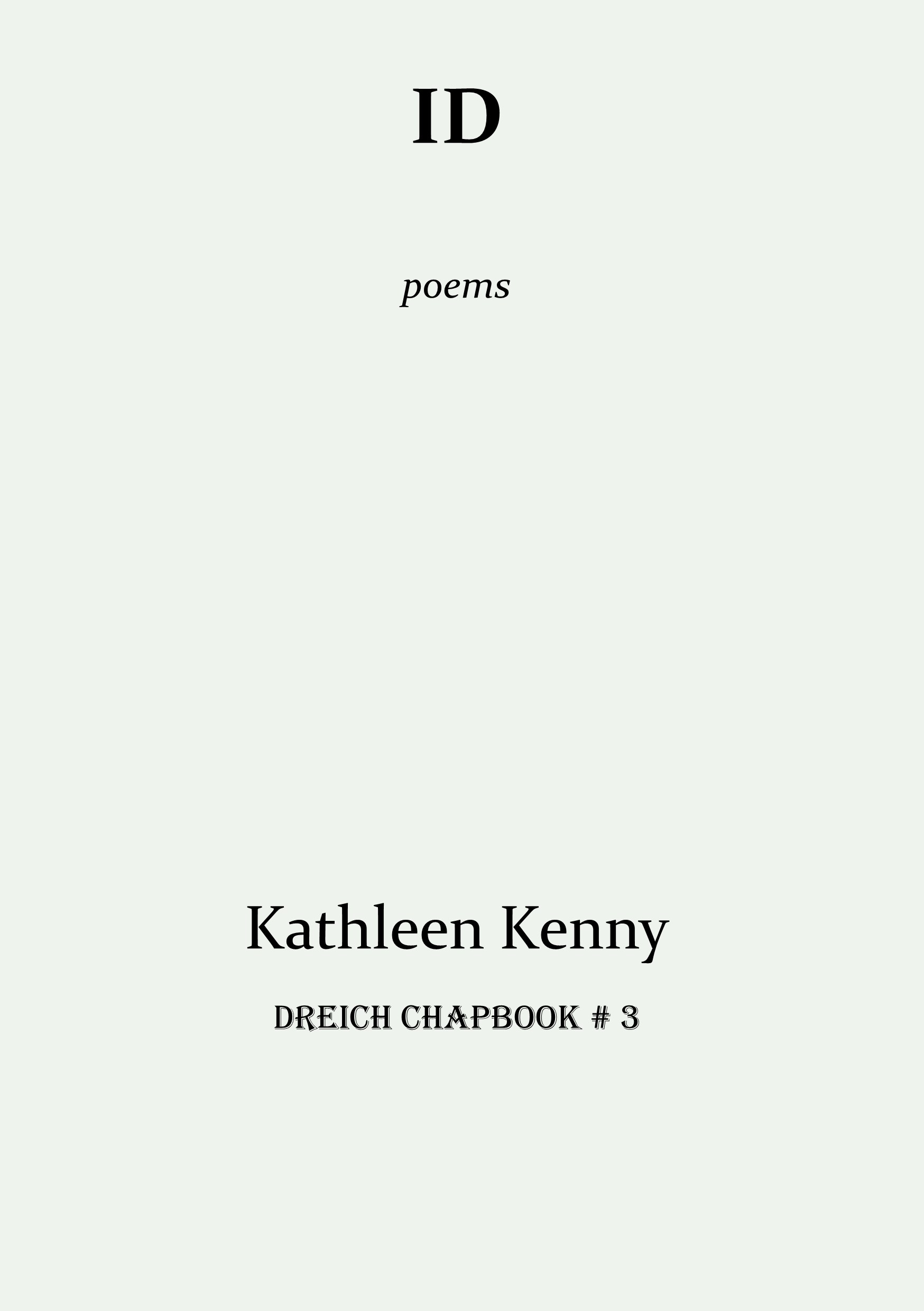 Kathleen Kenny reads 'Respite ' from ID Chapbook.
Tony Hill reads 'Tank' from Dreich Chapbook #2 'Chet Baker in Belgium'