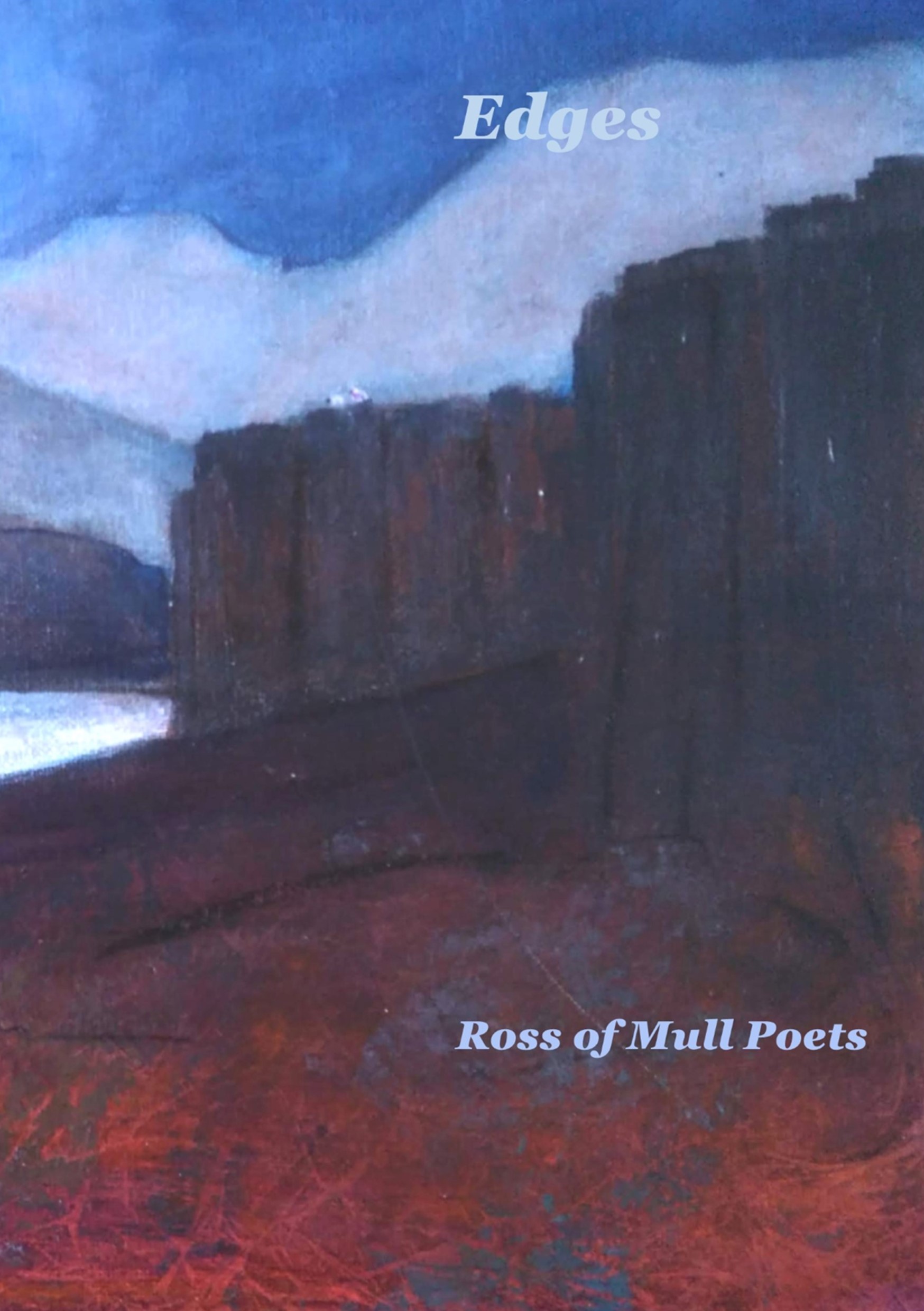 About the Poets
Derek Crook came to Mull on holiday. He didn't leave and then love and island life drove him back to poetry.
Miek Zwamborn: I have a Dutch surname that means 'born as a mushroom', so can't do anything else but roam, write, draw and forage in the wild.
Seth Crook swims daily, is transitioning into a seal. Some of his poems appeared in the Dreich 'Family' pamphlet and he is about to video himself reading a poem about a potato spinner.
Brian Thomas: a literary giant (in lower case).
Jan Sutch Pickard: Storyteller with a subversive streak. When I grow up I want to be a wise woman.
Charley Streather: Leaving behind a lifetime of high adventure to retire quietly on Mull, I soon realised an exciting new adventure had just begun.
Shirley Blacoe: Retired nurse and more painter than poet. Like art work, words come when they want . I do what I can.
Alexandra James: I'm a mouthy opinionated Northerner who has fleeting moments of insight and reflection.
One of the best writers group in Scotland if not the UK.
Divergent, imaginative and inventive with craft and
inquisitiveness at their core.
Kevin Cadwallender
Introduction
The Ross of Mull, beautiful and out on the edge, was home to many Gaelic poets, storytellers and song-writers over the years. Today a collective, Ross of Mull Poets, brings together eight to ten people, with very different backgrounds and styles. BC (Before Covid-19) we'd meet to share work in progress and to enjoy reading aloud words from all the poets who've inspired us, and some of our own work. From time to time this blossomed into public performances in community halls or the pub. We welcomed visiting poets for workshops and readings.
Together we self-published a pamphlet Poetree and collaborated on
a CD –Mullings – professionally recorded at An Tobar by Gordon MacLean.
Several of us are also published in print and on-line.
Suddenly, during the lockdown, meetings and public events were out. But we began taking turns in a daily exchange of writing. We sustained this commitment – and it sustained us – for ten weeks. Most of these poems come from that time, with its intensity of feeling, moments of fantasy and earthy humour.
Since lockdown lifted we've been meeting in the open air, well-spaced on beaches and amid ruins, and hearing those words which were shared on-line now spoken out loud. You can't silence a poet!
Jan Sutch Pickard (for ROMP)