Chapbook Competition 2020 WINNERS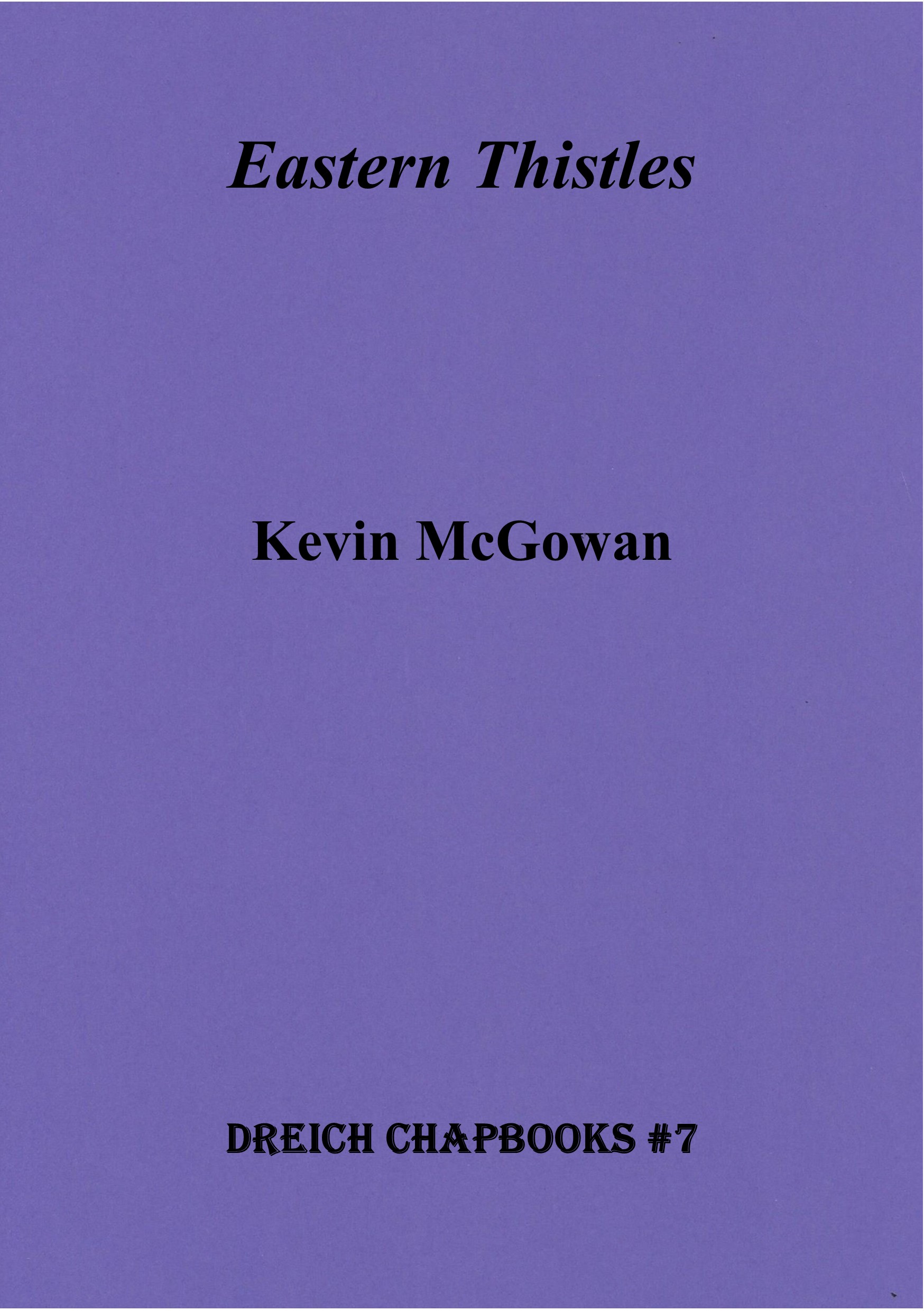 Kevin McGowan is a writer based in Stirling, Scotland. He has been published in: Fiction on the Web, Literally Stories, Inklings Anthology (Stryvling Press), Peeking Cat Poetry, Eunoia Review, Bandit Fiction, Dreich, Plum Tree Tavern, Pendemic, Snakeskin, Runcible Spoon and Poetry Lab Shanghai. His short story, 'God's Shoulder', was awarded Stirling University's 2017 Research-Based Learning Prize.
He holds an MLitt in Creative Writing and volunteers
as Submissions Manager for Ringwood Publishing in Glasgow.
In Stirling we've long known of Kevin McGowan's literary talents, so it's a sincere pleasure more than any great suprise to know he has triumphed in the Dreich chapbook competition with a rich and absorbing collection. Here is a winningly understated poetry rooted in lucidity, dignity and profundity. Illuminated by forest moons and neon demons alike, these poems, so crisp, resonant and clear-eyed, are alive with the immediacy of awareness and the lastingness of subtlety.
Kevin MacNeil
Novelist, Poet, Screenwriter and Lecturer in Creative Writing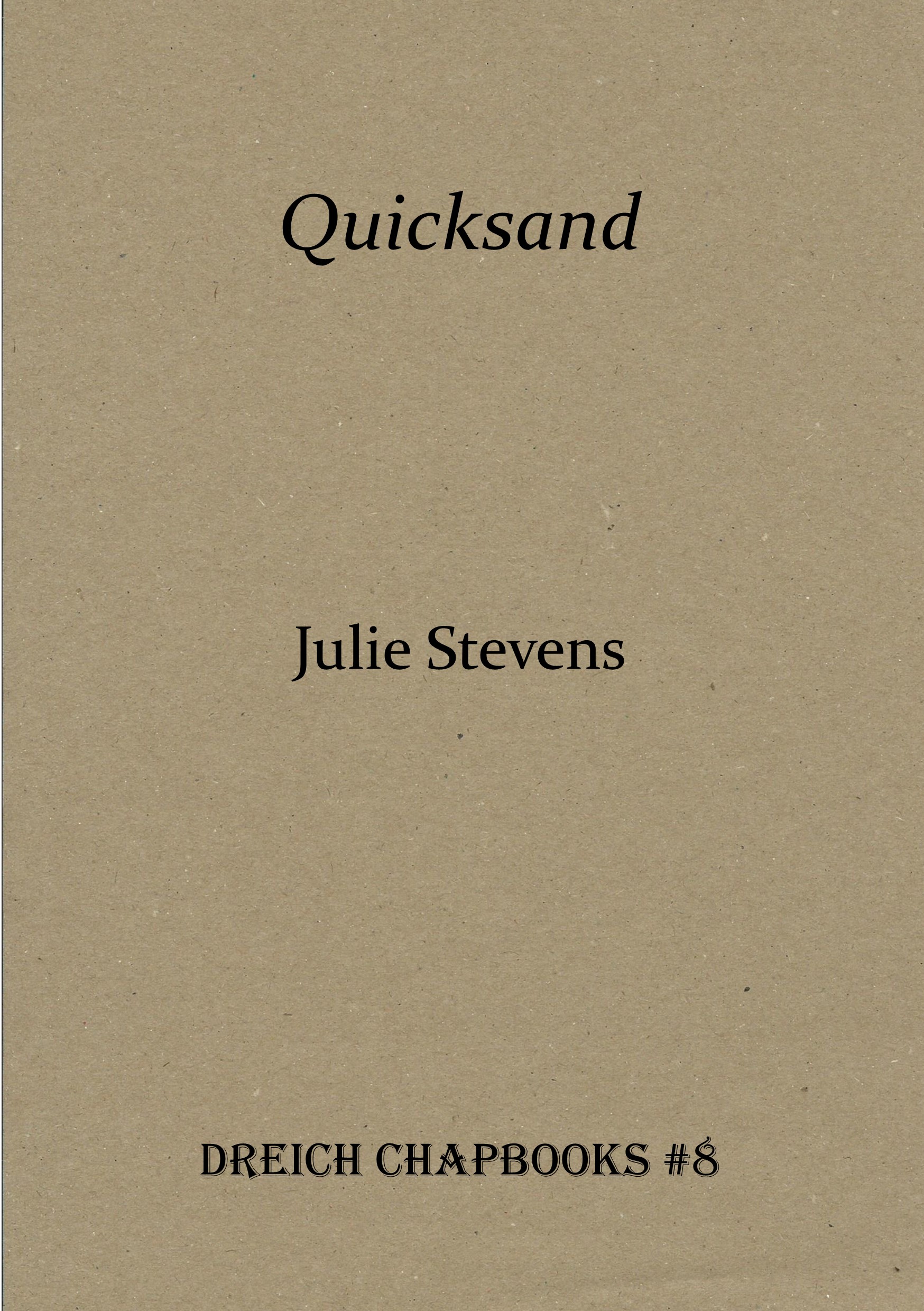 Julie Stevens has had Multiple Sclerosis (MS) for 30 years. She used to be a teacher, graduating from Homerton College, Cambridge, UK and was a successful athlete. Nowadays, her MS has progressed so much, she uses sticks, wheelchair or mobility scooter to move around. Her poems tend to reflect the impact MS has on her life, as well as other topics close to her heart. She writes for both adults and children. Her poems have been published in various magazines, online and in print and they are regularly heard on local radio. She publishes under the name of Jumping Jules and her website is www.jumpingjulespoetry.com.
'Despite her life being profoundly altered by MS, Jules is still Jumping and that's clearly evident in this wonderful debut collection of her poetry. You might frown, cry, smile or laugh as you read the book but you will be left with an overall sense of positivity once you've finished it. A triumph in so many ways!'  Neal Zetter, poet/author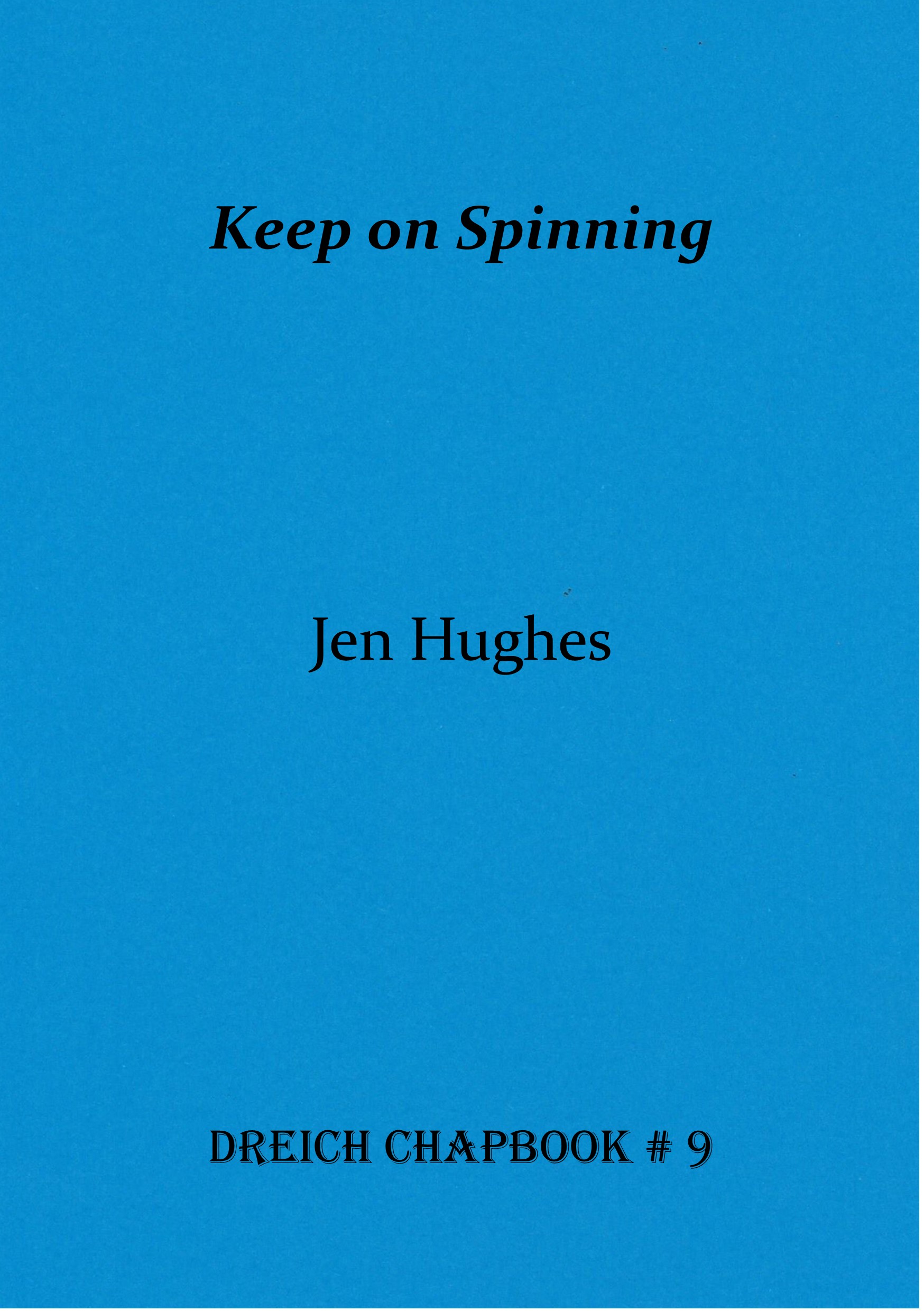 Jen Hughes is a writer from Ayrshire, Scotland. Her work has been published in various anthologies and online magazines such as Ariel Chart and Ogilvie Review. She is co-host of Glasgow open-mic night, Words and Music. If you like her work, check out her website jenhugheswriter.com or follow her on Facebook (Jen Hughes- Writing) or Instagram (@jenhugheswriting)
I first met Jen Hughes in August 2017.  Impressed by her work I invited her to be part of Words And Music where we formed both a double act and a friendship. In this time I have seen the development of not only this collection but also of a punchy, powerful, and thought provoking poet.  
A daughter of Ayrshire, her poems are rich in language and imagery in both Scots and English.
Gayle Smith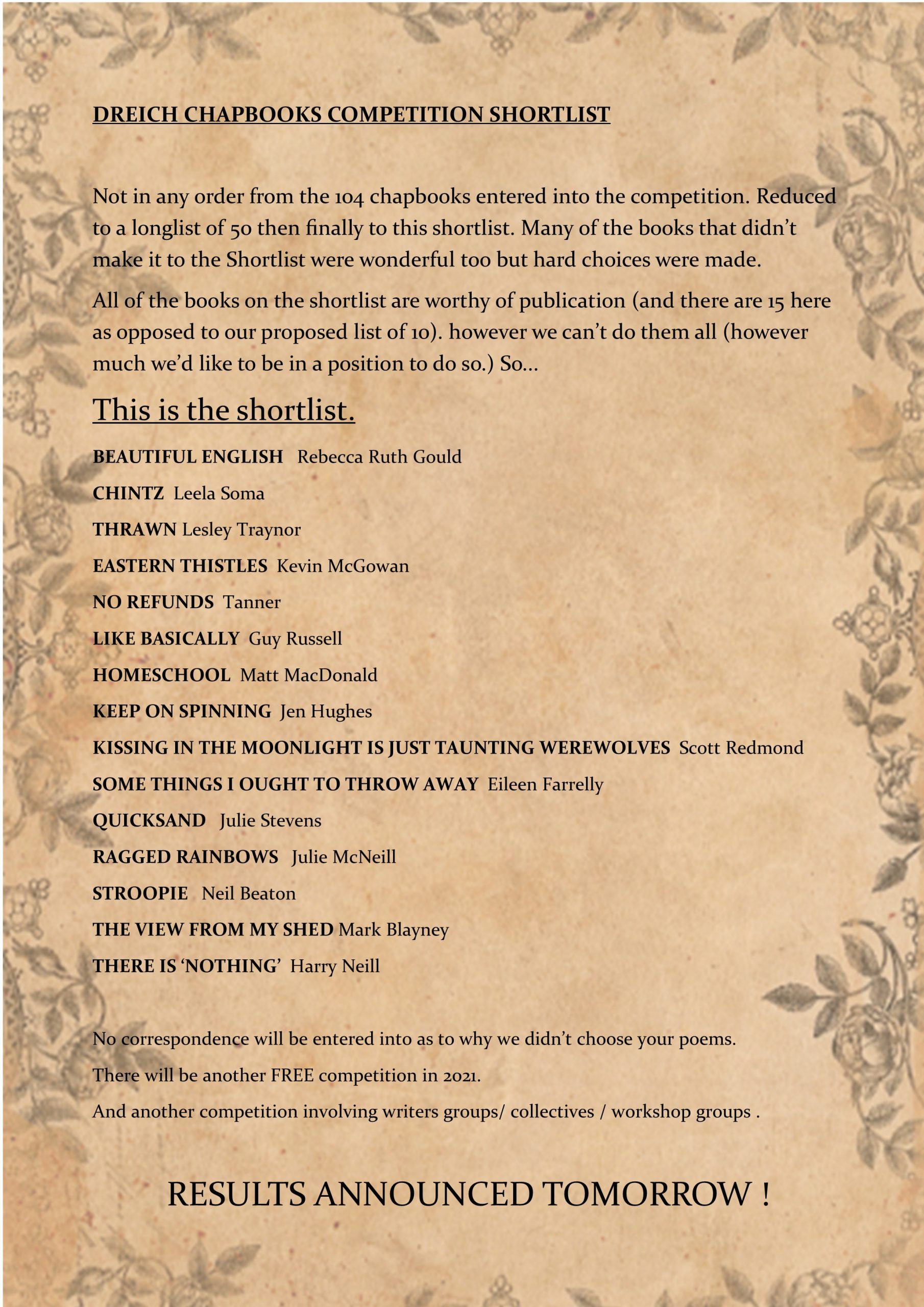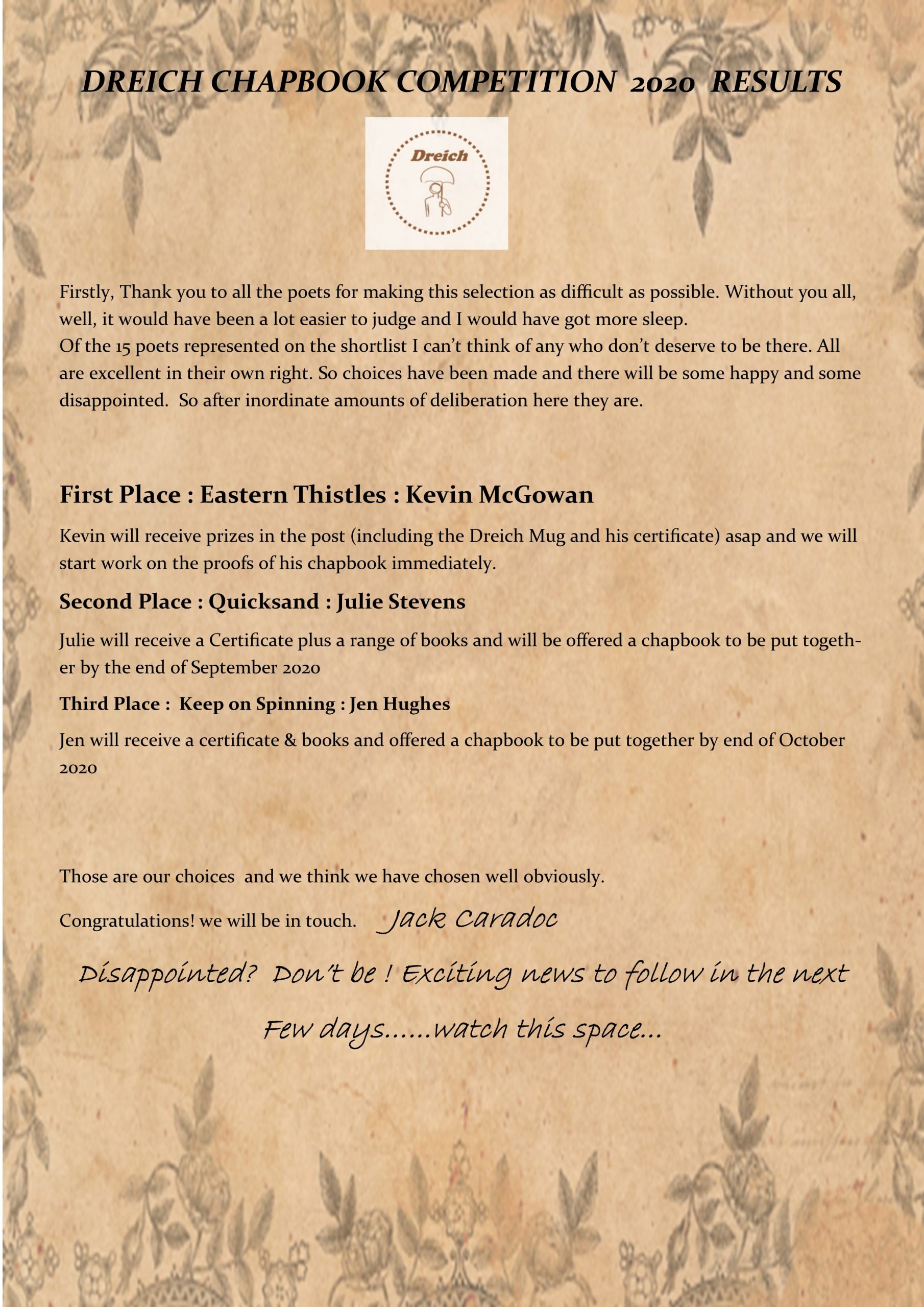 DREICH CHAPBOOKS COMPETITION 2021
OPENS MAY 1st 2021 –  CLOSES  July 1st 2021
Poems in a single word document attached to email to dreichmag@gmail.com
 WHAT YOU NEED TO DO
SEND 20 Poems in a single word doc plus your name and postal address.
Include a Title for the chapbook, a Biography and any Acknowledgements/ Dedication you would like.
Submission of poems signifies ownership of poems and the right to publish.
Copyright remains with the Author.
POEMS ENTERED INTO THE COMPETITION are eligible for inclusion into a SPECIAL EDITION of Dreich Magazine.
Unless instructed not to do so these poems will be put forward into the selection process for that edition.
Winners receive TEN free copies of the finished chapbook and can buy further copies at a special author's price of £2 per copy (cover Price £5.00)
The design and printing of the finished chapbook will be handmade, A5 with a plain card cover with the title of the 'collection', The Poet's name and Publisher and all books will follow a standard non -negotiable design.
The publisher's decision is final and no correspondence will be entered into regarding choices.
These are the rules of entry and you must conform to these guidelines or risk being removed from the competition.